Ken was a good friend and a good internist.
He was an uncompromising idealist, which sometimes got him into trouble with his superiors who didn't share his high standards.
He was a ham radio operator from childhood (KY3B, amateur extra).
He built and understood computers and computer software.
He was handy with tools.
He was a good violinist.
He was a good photographer.
He had many interests and knew a lot about a lot of things.
He was always ready to help out when help was needed.
Here are some pictures of Ken to remember him by (they mostly happen to be with boats, but that happened to be when I was taking pictures):
This is Ken driving his 1972 Slickcraft 21 foot boat. Taken about 1991. Ken bought the boat, Sean McLinden and I paid for some repairs, so shared in it. We based the boat at the Six and Plum Marina on the Monongahela River between Morgantown and Fairmont, WV. This is taken on that river near an old lock and dam.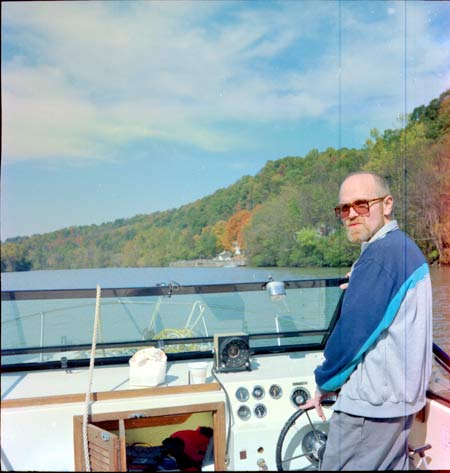 Here is the Slickcraft with (L to R) Ken, Bob Hoffman (a ham and computer friend of ours), and Sean McLinden, another friend from the Decision Systems Lab at Pitt.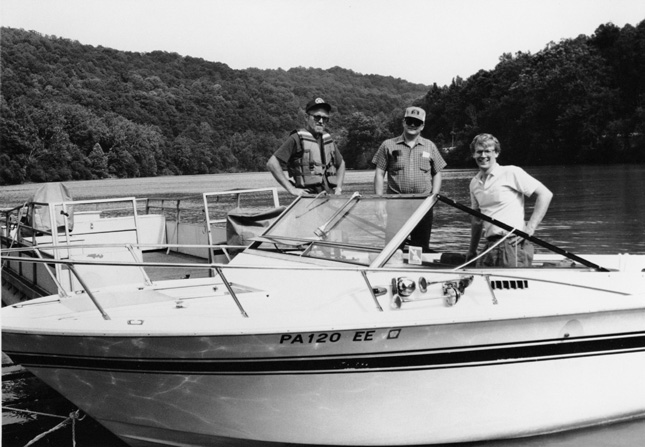 Here are Sean and Ken in the Slickcraft on the Allegheny River near Aspinwall at Chuck Olson's dock.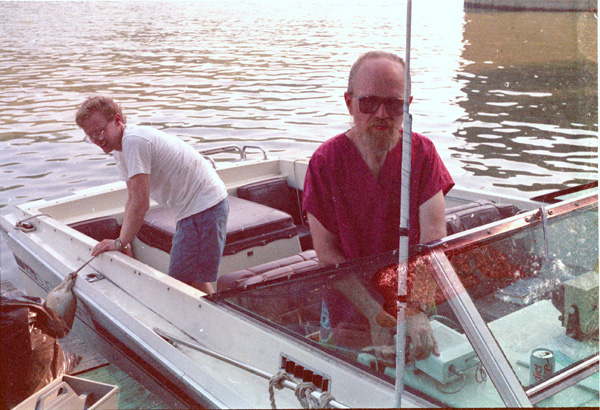 Here's one Ken took of me on the same trip in July 1991.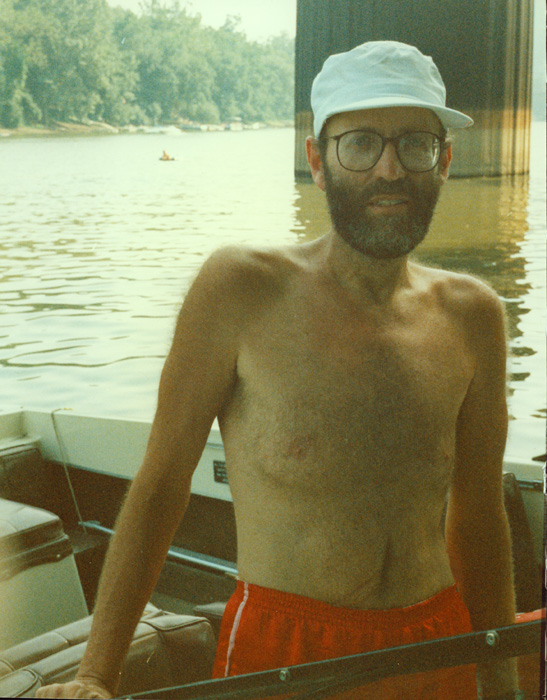 Also somewhere on the Allegheny, I think.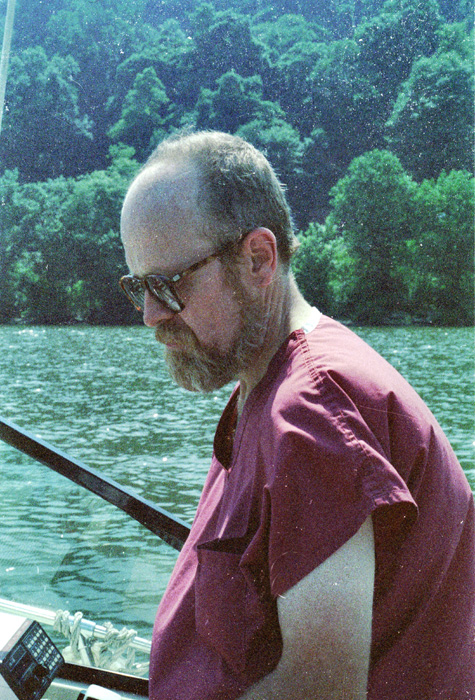 This is the old houseboat Ken, Sean, and I bought around 1992. We brought it from New Martinsville, WV on the Ohio River to Pittsburgh, and then up to Six and Plum Marina on the Monogahela River near Morgantown.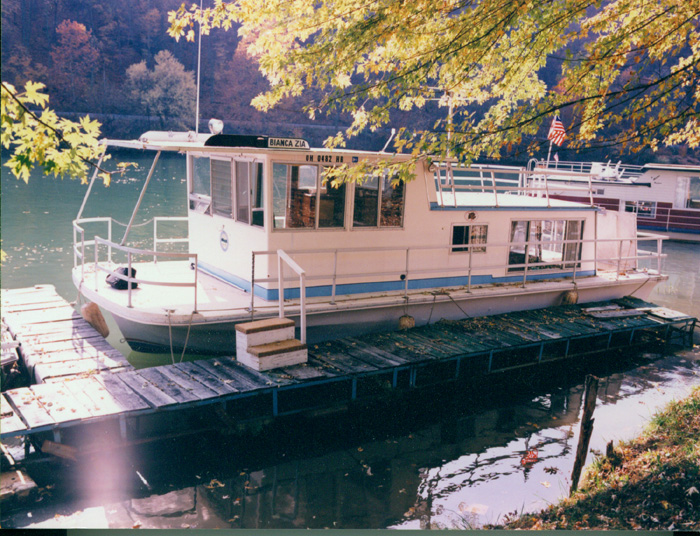 Here is Ken at the museum in Moundsville, WV on our trip back with the houseboat.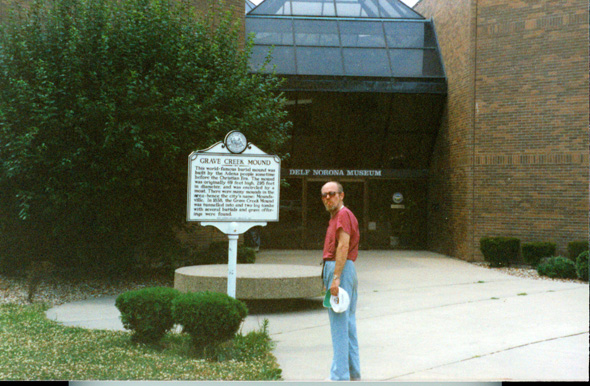 Ken took pictures at my wedding reception in June, 1996.