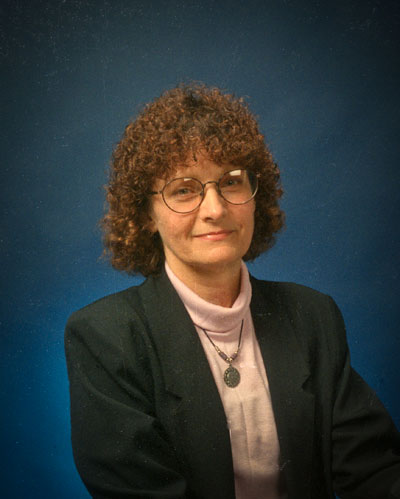 Charlee was born in Detroit and grew up in the Scottsdale, Arizona. She was the chair of the Science Department of Skagit Valley College on Whidbey Island in Puget Sound until 1996 when she left to marry me and move to Pittsburgh. She has taught biology, chemistry, anatomy, physiology, astronomy, meteorology, and ballet (she once studied ballet in New York City). She also plays the guitar, the fiddle (some), and the cajun accordion. Charlee has a daughter, Kyle Sue, who works in our office as our medical receptionist.
Charlee's other career is as a nurse, and has worked in nursing homes before going to work in my neurology practice as my nurse. She especially likes to work with elderly, demented patients and feels that by giving them loving care when they can no longer take care of themselves, we honor them for what they were in their previous life.
Charlee and I met on the Internet in 1994 on a list discussing issues relating to Mormon women and feminism. We were independently impressed with how much we liked each other's ideas (and how different we were from most other people in our thinking!) and on further investigation, we found that we were both scientists, played the same kinds of music, had the same religion, and were both libertarians. Only in Cyberspace could such an improbable match occur! The American Academy of Neurology meetings in May, 1995 were in Seattle, which was near Charlee's home and since she was interested in Alzheimer's Disease (and me, although I didn't know it at the time), she attended the meeting and we met in person. We took a nice trip around the Olympic Peninsula together that week and I visited Charlee's lab at the college. Charlee then came out to see me that summer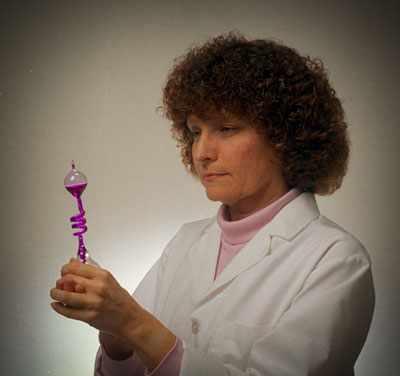 and we went to the Appalachian String Band Festival at Clifftop, WV and then to music classes at Augusta Heritage Center in Elkins, WV together. She also spent her 1995 Christmas holidays in Pittsburgh with me.
To make a long story short, we decided to get hitched, and did so on June 18, 1996 in Salt Lake City. We had a fun reception, with old-time music jamming and folk singing. Many of our Internet friends were there.
On Christmas Day, 1998, Charlee and I started our trek across the country ahead of our moving van. We came to McMinnville, Oregon, (pop. 28,000) where we established the only neurology practice in Yamhill County. Charlee found us a great house to live in between McMinnville and the little town of Amity. We are still very much in love and are very happy and busy here. We won't get rich in this rural practice, but we really feel appreciated which is more important than money.
Charlee took up quilting in 2002 and in less than a year became an expert quilter!
We are now (2010) partly retired, working only three days per week. We don't know when we will fully retire. We're playing it by ear.